Breeders: Devra Tanner & Beth Cribari-Carter
Pine Grove, California
Phone: (209) 296-3659
Expecting Corgi pups in mid Feb. Mom is a Toby daughter and dad is a Morna Mae son.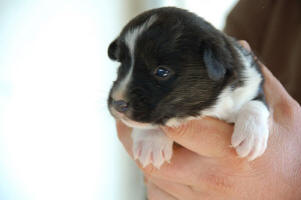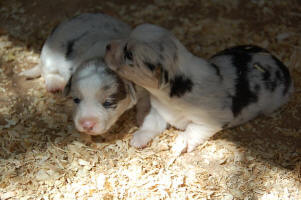 Adult Females Available for loving homes.
Please view the FEMALES page if interested!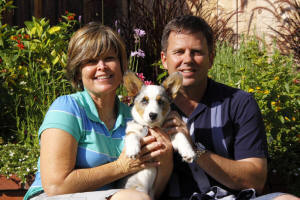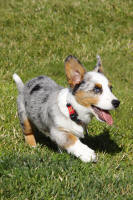 * Fin *
At home in Southern CA with the Kellogg family
* Indy *
At home in Antiock, CA
with Holly & Mike
* Sophie *
At home in Pioneertown, CA
with Cynthia & Stan


As responsible breeders, our main concerns are the happiness and well-being of our puppies, and the ultimate satisfaction of our puppy families. We prefer to place our puppies only in homes with responsible families who have researched the Cardigan Welsh Corgi breed and are ready and able to carry out the responsibilities that go along with owning one of these very special dogs.

Potential families should have a securely fenced yard, and the time and resources to care for the puppy's

needs. Above all, the puppy should live indoors with it's new family and be treated with love and respect.

We love to stay in touch with our new "extended families" and are always happy to provide any advice or support that you may require as you adjust to life with your new family member. If, at any time or for any reason you are unable to keep your Mackey Welsh Corgi puppy, we will gladly take it back. We do not want our puppies ever to end up homeless, or in a pound, shelter or rescue.
Shipping is available to approved homes world-wide.

E-mail: oakieacres@yahoo.com
© 2006 Mackey Cardigan Welsh Corgis and KJ's Designs